Thanks for your attendance

Join us on June 16th, 2022 at Giardini Lambrosa in Rabat for FLOW 22, the Digital Transformation event in Malta. FLOW is the place to be if one wants to transform business digitally. 4Sight Group, the Malta Chamber of SMEs, Odoo, and other local and international firms and organisations are closely collaborating to bring you FLOW22: The Digital Transformation Event. More than 200 executives from various fields are expected to attend. Attendance is limited to 200 professionals, therefore early registration is encouraged.

A good number of industry experts will deliver sessions at the conference, who together with a number of panelists will provide attendees a wealth of useful information and experience-sharing.
Anyone interested in learning more about the benefits of Digital Transformation vis-a-vis the various stakeholders in a business' ecosystem... this is the event for you. A number of case studies will be shared and additionally various demo workstations will be available for a hands-on experience. Networking will also take centerstage during FLOW 22, with two dedicated sessions along the day.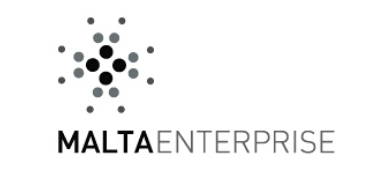 June 16, 2022 Giardini Lambrosa 8am till 3pm Business Leaders Who Should Attend & Why
Businessmen and women to share their real-world experiences as well as business advice, best practises, and success stories.
Understand digital transformation and innovation from the perspective of actual enterprise executives who are driving digital strategy and innovation within their organisations.
Connect with other like-minded professionals who are facing similar issues in a variety of fields.
Become acquainted with people from a wide range of sectors who are looking for fresh ideas, innovative solutions, and creative approaches to common problems.
Currently important topics and information in the field of corporate digital and business change
We create and present a programme that features speakers whose sole purpose is to provide attendees with actionable ideas they can take back to their respective jobs. FAQs
How many guests will be attending?
We should be expecting around 200 attendees.
Who are the speakers?
Speakers will be updated regularly as we move closer to the date.
Where will it happen?
The venue is the Giardini Lambrosa in Rabat
Will we be able to see and try and digital solutions?
Odoo ERP will be on display and can be used and tested. Some assistance will also be present on site.
At what time will the event start and end?
We expect to be receiving guests at 8am and the event is expected to end by 3pm.
Is there an Agenda?
An agenda will be released closer to the date.


EVENT POWERED BY EVENT POWERED BY