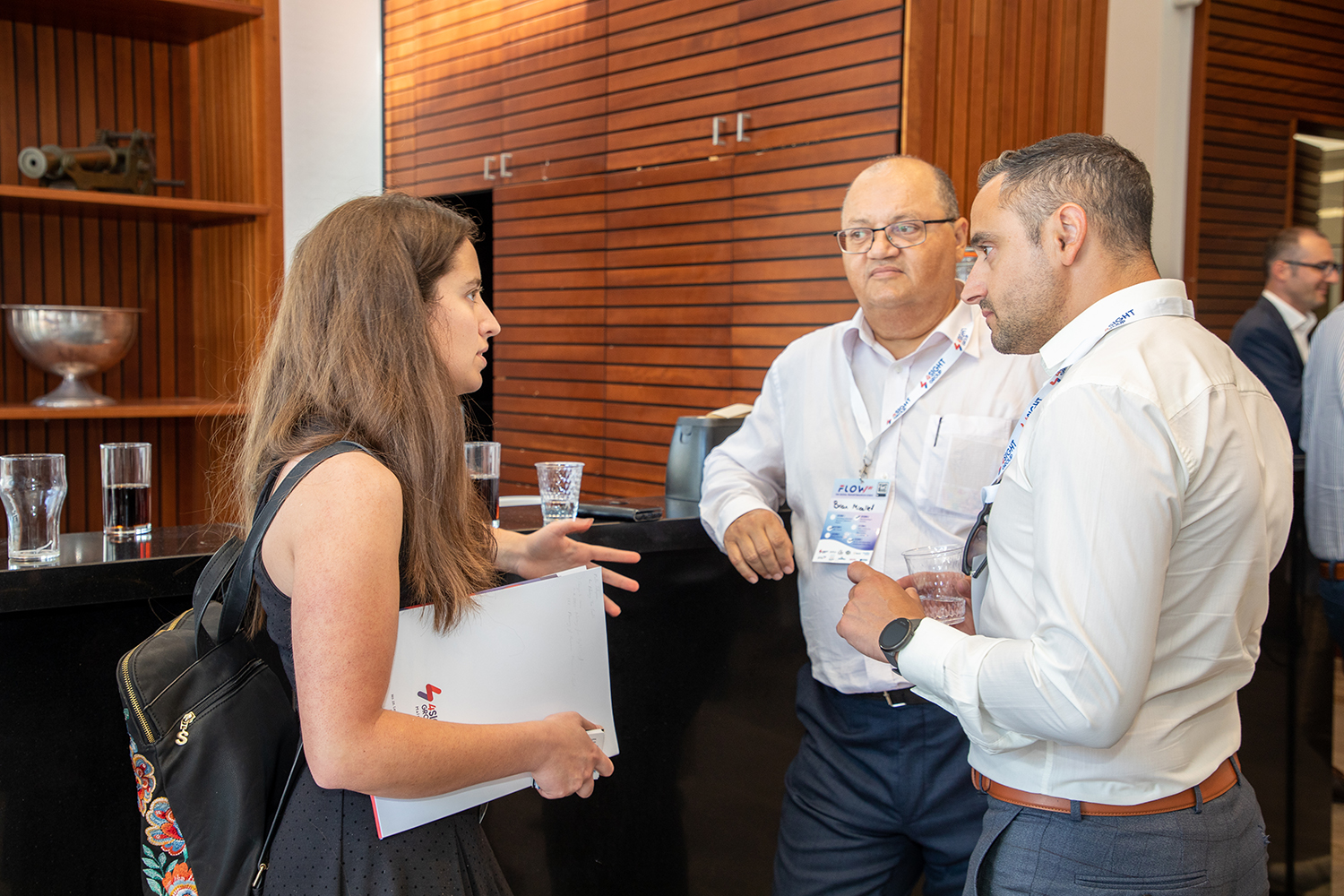 The Malta Chamber of SMEs has joined as a collaborating partner for FLOW22


Abigail Mamo the Chamber Of SME's CEO stated "We are very excited to collaborate with 4Sight Group on this event. We believe that Digital Transformation is greatly needed by SMEs today. Digital Transformation is no longer a luxury and given that technologies are more financially affordable also with the help of EU funds, it is imperative the SMEs understand how they can best use these technologies to reduce cost and increase productivity in order to be more competitive on an international level." ​

DAKAR Software one of Malta's leading digital payroll software providers joins FLOW as a Silver Sponsor


Dakar provides digital solutions for Personnel, Absence Management, Recruitment, Time & Attendance, Rostering, Training Management and Performance Appraisals. We also supply hand readers, face recognition devices, fingerprint readers, palm readers, swipe cards and proximity devices which integrate seamlessly with all our applications.
David Catania COO of DAKAR software stated "We are very excited to be part of this event and we believe events like this greatly contribute to Digital Transformation of businesses in Malta" Dr Joseph Borg joins our panel of speakers as a field expert in the area of automated payment processing
​

Joseph F. Borg heads both the Fintech and the Gaming and Gambling practices of WH Partners.

Joe is ranked in the prestigious Chambers FinTech 2022 guide in the FinTech Legal practice area in Malta. He is also ranked as a "Leading Individual" in the FinTech practice area in Malta by Legal 500 EMEA 2022 guide, where WH Partners is listed as a Tier 1 law firm in Malta.

Joe also practices in the areas of Esports, Corporate, IT, Telecoms and Intellectual Property Law.

Joe is a Co-Founder and currently the Vice-President of Bitmalta, which is a non-profit organisation with a mission to promoting and stimulating discussion about blockchain technology and cryptocurrencies in Malta. Before joining WH Partners he occupied the post of Chief Regulatory Officer of the Lotteries and Gaming Authority - Malta. Joe was also an elected Member on the Board of Trustees of the International Association of Gaming Regulators (IAGR), a position which he held throughout 2012. He had originally joined the Authority in March 2007 as Director Legal and Enforcement and has occupied this position for almost 4 years. Before joining the Authority, Joseph, acted as a Legal Counsel to Vodafone Malta Limited for three years.

Joseph is a general member of the International Masters of Gaming Law and is a lecturer in gaming law at the University of Malta. He speaks fluent Maltese, English and Italian.

Education

Joseph graduated with an LL.M. with Distinction in Information Technology and Telecommunications Law from the University of Strathclyde (Glasgow). He holds a Doctor of Laws degree from the University of Malta, with a thesis entitled, 'Protection of Trademarks Against Domain Names'.

In 2009 he completed a Regulator Development Program organized by the International Gaming Institute at the University of Nevada in Las Vegas (UNLV). In 2012 Joseph was awarded a certificate in Casino Management by the UNLV.

He successfully completed the Oxford FinTech Program with the Said Business School, University of Oxford.

Fiona Mallia - Chief Digital Officer at Evolve joins our panel of speakers
Ms Mallia joined Evolve in July 2015, as Head of Business Support. After six years in said role, she was promoted to CDO and now handles the company's digital transformation efforts. Ms Mallia has been pivotal for Evolve'd digital transformation given that her skillset ties in both a scientifical and a digital skillset, this combination has been cardinal to Evolve's digital transformation success.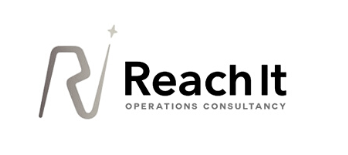 Image Systems joins as Bronze Partner


Image systems the Local Distributors for both Xerox solutions and Epson wide format printers have joined us as Bronze partners at Flow. Image systems are leaders in document technology products and services that include printers, multifunction devices, production systems, managed print services and related software. Image Systems are providers of true end-to-end solutions, from back-office support to the printed page, to help businesses operate and manage information in a better way. With over 40 years of experience, Images systems make sure that the technology, software and work processes that form the backbone of an organization are operating as effectively and efficiently as possible by providing their customers with sound technical advice, assistance and after-sales service.

Louis Zammit - Chief Technology Officer at Famalco Group joins our panel of speakers


Louis Zammit is the CIO of Famalco Group. Louis is in charge of the group's technology-enabled strategy and is responsible for infrastructure, IT operations, enterprise architecture data, IT security operations and corporate support. He has been working in the IT sector for the past fourteen years, working also in various other sectors such as the Hospitality, Banking and Finance industries.​ Business Doctors Support Flow as Bronze Sponsors


Business Doctors is a business support network dedicated to helping small and medium-sized businesses achieve their vision.

Business Doctors are a network of experienced business people, passionate about sharing their skills and experiences. Our aim is to offer 'hands-on' support to business owners enabling them to overcome their individual challenges and helping them to achieve their aspirations for growth.

Whilst they operate within the consulting industry they are not traditional consultants. Their approach is different and involves getting into the nuts and bolts of businesses providing practical advice with every step of the way.





Snap and Print support Flow as Gold Partners
Snap & Print is a fun way to create and enjoy bespoke digital offset printing. A lively little website with the task of making people appreciate the moment. Thoughts of people enjoying themselves creating their own holiday books or special memorable occasions and enjoy the experience in printing memories to cherish forever.

Easy, fun and affordable the company offers customers the possibility to be different and produce high quality digital offset printing and wall art; Whilst having fun in the comfort of their own homes.

Snap & Print a Palmyra product designed exclusively for home entertainment and printable gifts. Steve Mangion - Data Transformation specialist joins our panel of speakers


Steve Mangion will be joining our existing team of experts on Data. Steve is an action-orientated and energetic Business Analyst who is an expert at identifying areas within a business which need updating or improving. He has a positive track record of quickly finding out what is important to a business and coming up with innovative solutions to any shortcomings. Steve has worked on a number of large projects surrounding the data requirements of diverse businesses.
With a great understanding of retail operations stemming from years of experience with large players in the local market the likes of Hudson Holdings, BDI, Hydrolectric and many more, Steve Mangion amassed decades of experience helping businesses large and small digitally transform and is set to bring great value to the audience at Flow 22.​

Melita supports Flow as a
Gold Partner


Melita provides smart solutions for business, combining the most powerful internet network in Europe with the most advanced mobile network to enable IoT capabilities. Their purpose-built Data Centre provides high security, cloud services and connectivity whilst our dedicated support teams and our fully redundant international links keep your business running. ​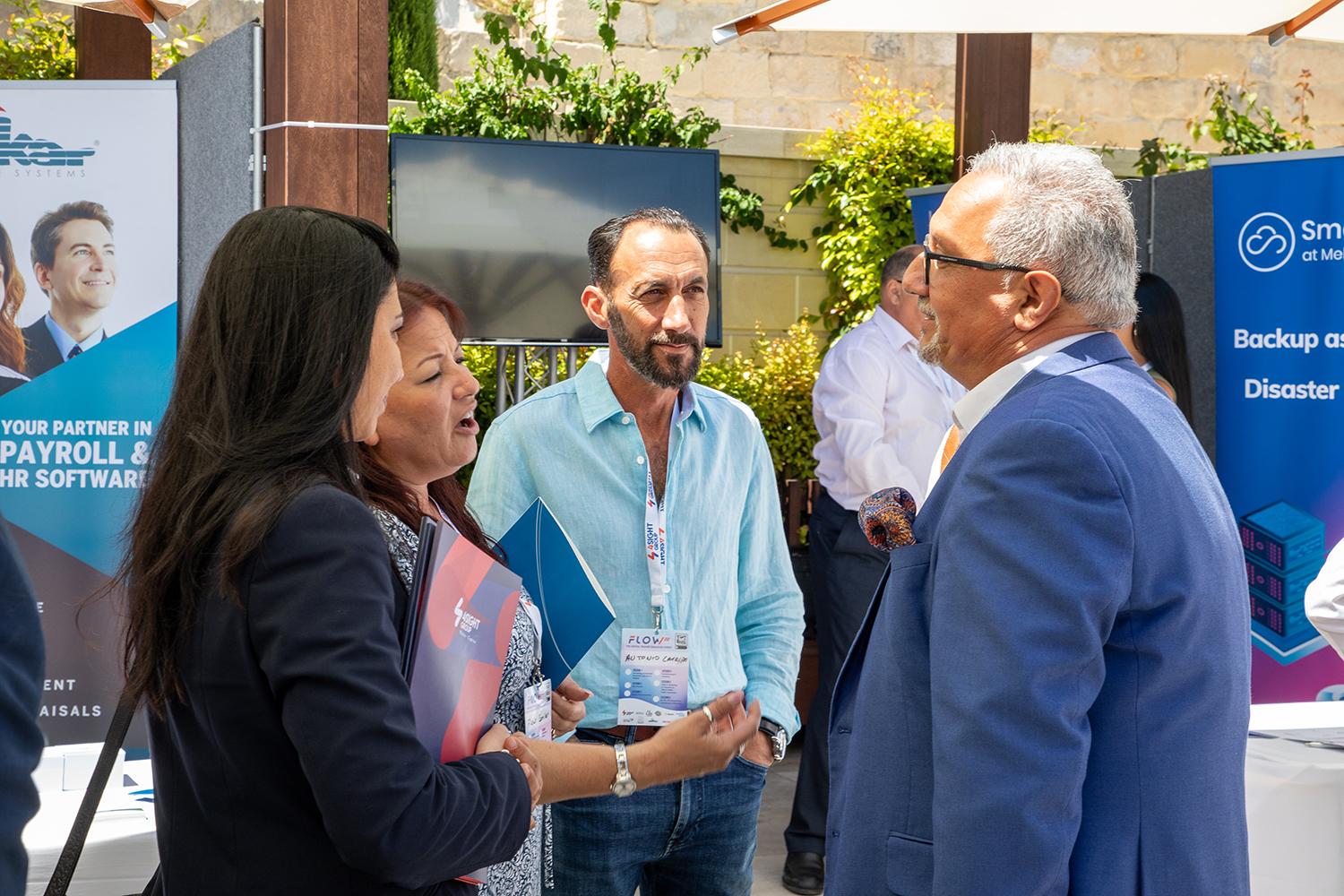 Clayton Zammit - Managing Director at Tekkee Media Group joins our panel of speakers


Clayton is an experienced digital entrepreneur and consultant with more than 15 years experience in the following fields: techno-functional, digital strategy, digitalisation, startup mentoring and strategic online marketing. He worked with and collaborated with international bluechip companies, such as Lloyd's Register, ING Bank and Morissons, and ran a number of technology companies for over a decade.

Angie Ann Camilleri - Lead Consultant at RSM Malta joins our panel of speakers


Angie Ann Camilleri is a Lead Consultant at RSM Malta leading its Data Analytics and Intelligent Automation arm. She focuses on transforming business processes and helping clients understand and value the power of data through various solutions, including business process re-engineering, process automation, target operating models, data strategies, data analytics, reporting and visualisations. Angie has been at RSM Malta for the past 5 years, helping organisations understand how data analytics and automation can support business processes and decision-making.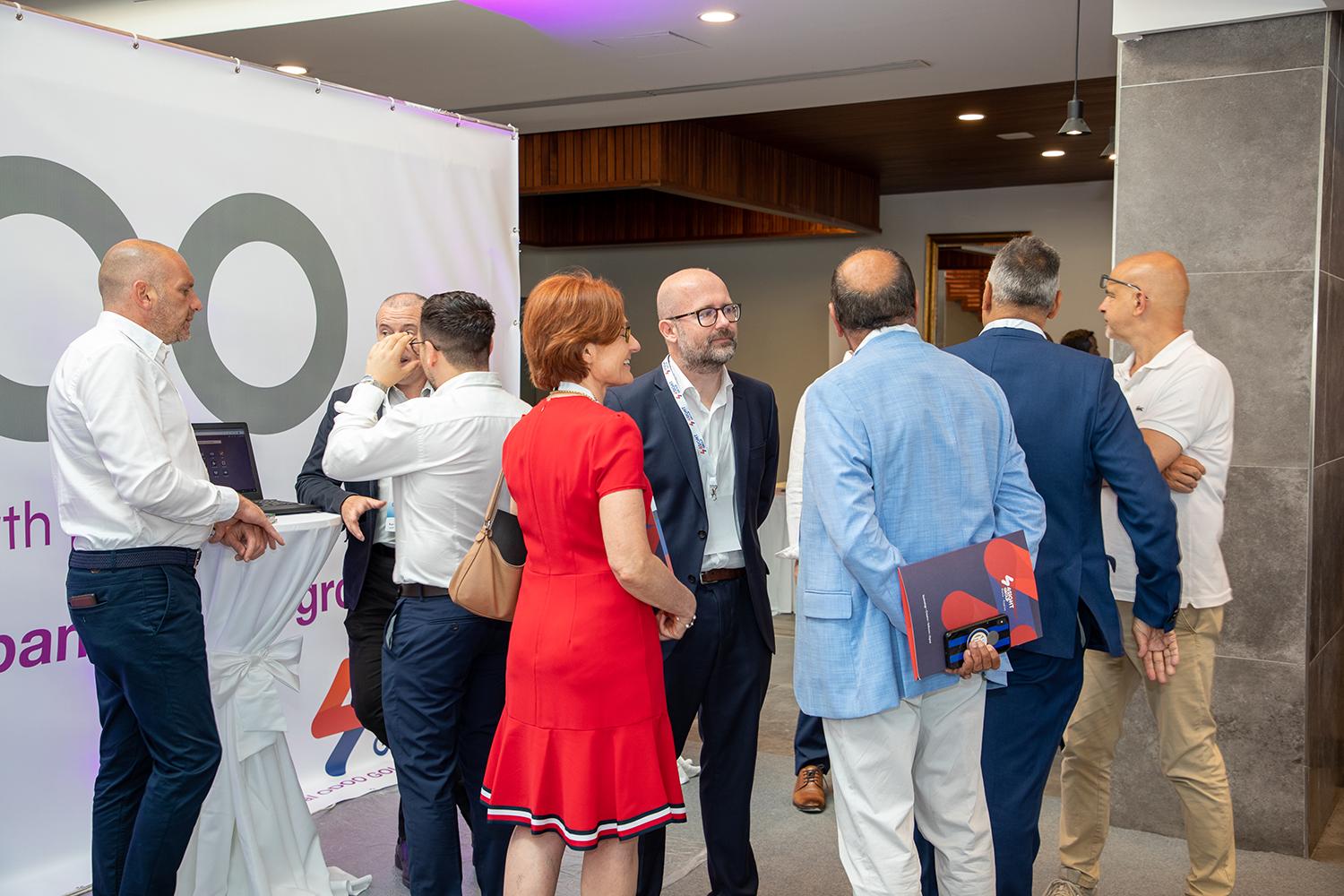 Ing. Joseph Micallef joins our panel of speakers


Joseph Micallef: an engineer by profession, a business leader and a technology enabler with three decades of experience across different industries and sectors, locally and abroad.


Demonstrates a great passion for guiding organisations along the road leading to innovation leadership, operational effectiveness, value-adding activities, and customer-centric, high-quality performance. Successfully achieved through the development, mentoring and execution of a mix of business excellence disciplines and best practices.

Valerie Attard - Corporate Senior Manager for the Malta Further and Higher Education Authority joins our panel of speakers


Ms Valerie Attard is presently the Corporate Senior Manager within the Malta Further and Higher Education Authority. She is a Masters graduate in Management and has occupied this role since 2013. She was previously the Communications Manager at the same entity and held this position from 2007 till 2013. She has worked on various EU and national projects related to the field of education during her 15 years of experience with the entity. In her present role she heads the Administrative, Finance and HR unit of the Authority. Pawlu Borg Bonaci - CEO of Elia Caterers
joins our panel of speakers


Pawlu Borg Bonaci is a household name as an entertainer, and only slightly less so as a patisserie. Last September, in the midst of a global pandemic that left the company's core wedding and event catering business on life support, he took over as Elia Borg Bonaci Ltd's Managing Director.

Alexander Pace - Managing Director of Snap and Print joins our panel of speakers


A seasoned business owner Alexander owns a number of businesses in Malta that specialize mainly in the printing industry. Alexander is the brain behind Snap & Print, a fun way to create and enjoy bespoke digital offset printing. A lively little website with the task of making people appreciate the moment. Thoughts of people enjoying themselves creating their own holiday books or special memorable occasions and enjoying the experience in printing memories to cherish forever. Nicolai Abela - Owner of Digital Guru Marketing Agency
joins our panel of speakers


Nicolai Abela is a seasoned marketing expert specialising in Digital. Digital Guru is a full service digital marketing agency this is all about helping individuals, small businesses and companies move forward by providing total solutions in relation to all aspects of their online identity and presence.

Albert Debono - Founder of Alta Consulta joins our panel of speakers
Albert is the founder Alta Consulta, aimed at helping businesses grow by providing top-quality business professional support services and access to online digital tools. Albert supports businesses by providing EU-funded business support measures.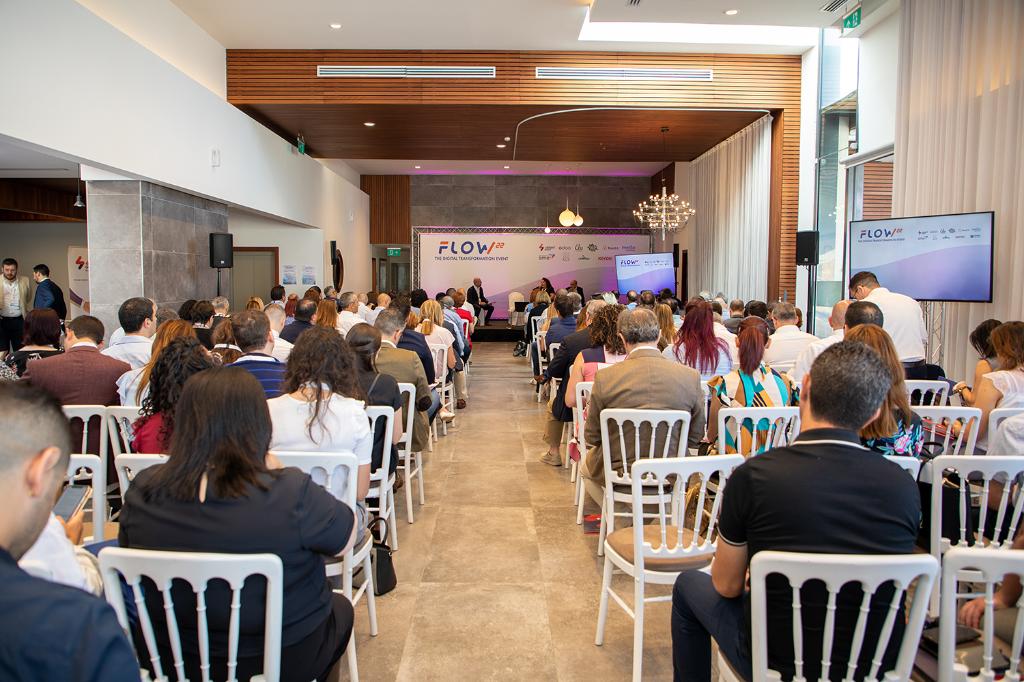 David Schranz - CEO of Dakar Software joins our panel of speakers


David Schranz's track record as a leading entrepreneur, innovator, software designer and game-changer, within the IT sector is second to none. He is the founder and CEO of Dakar Software Systems.
In Malta, Dakar's name is synonymous with People Management Software. David has over 35 years of experience in this field, his love affair with IT started in his early teens, just when this modern technology was fast evolving. David earned his M.Sc in IT from the University of Liverpool.
Dr Alex Wells - Software Solutions Manager for 4Sight Group joins our panel of speakers
Dr Alexander Wells has more than 30 years of experience in project management, business solutions and business in general. He worked on large international projects as well as large projects locally and is in charge of the software solutions side of the business within 4Sight Group. Mauro Busuttil - General Manager of Central Storage Malta joins our panel of speakers

The General Manager at Central Storage Mauro has extensive experience in sales and marketing, having covered managerial posts with several local top companies. After several years in these industries, Mauro found his passion in Logistics. Mauro is also a techie, and his flair for technology, coupled with a knowledge of the logistics industry, drove him toward business intelligence as a technology of choice to specialise in.

As the General Manager of CSM, Mauro is introducing new ways to digitalise the business. When asked about how he keeps himself excited about work, he answered with a simple quote: - "I once heard this saying, and it became my motto: - THE ONLY THING STANDING BETWEEN YOU AND OUTRAGEOUS SUCCESS IS CONTINUOUS PROGRESS. This motivates me every day, knowing that each day is a new day to improve. "

Francesca Farrugia - Coordinator Incentive Development, Review and Evaluation
joins our panel of speakers


Francesca works at Malta Enterprise as Coordinator of Incentive Development, Review and Evaluation, managing a small team in reviewing projects requesting fiscal and financial assistance from the Corporation. She is also involved in the development of support measures in line with government policy and industry requirements and organising training events primarily for stakeholders and industry.
She holds a Masters in Knowledge-based Entrepreneurship from the University of Malta. David Sciberras - CEO &
Co-Founder, Invent 3D Ltd joins our panel of speakers
David is an Engineer with a passion for disruption and innovation.

As the Industry Leader in 3D Printing and Additive Manufacturing applications, his current scope is to help industries adopt 3D Printing throughout the Product Development Cycle. This holistic approach allows the implementation of new, sustainable products, and an agile factory system, supported by Malta's largest 3D Print farm.

Jesmond Magro - Business Solutions Specialist for 4Sight Group joins our panel of speakers
Jesmond Magro Results-focused Supply Chain, business applications leader with 25+ years' experience in Oil and Gas industry executing Strategical, Digital Transformation, and Process improvement projects for Procurement and Logistics value streams. Deliver business solutions to improve customer satisfaction, reduce waste, and slash operating costs. Communicator, disruptive thinker, and team collaborator skilled at creating value through technologies that reduce cost while increasing productivity and effectiveness. International experience with posting in Europe, North Africa, and Middle East, during which I have engaged with global internal and external customers, with opportunities to gain and retain knowledge on the job and share multicultural experiences. Roderick Cutajar - Founder & CEO, immVest International Limited, immVest Properties Limited and Gallant Management Consultants Limited joins our panel of speakers


Roderick brings with him a long history of successful business and leadership achievements. He is the Founder & CEO of three different Companies namely immVest International Limited, immVest Properties Limited and Gallant Management Consultants Limited the latter specializing in Human Resources Management Advisory. Roderick's wealth of experience and knowledge in strategic leadership positions is central for his Companies to continue to face the challenges ahead, grow and prosper. In 2015, Roderick achieved the prestigious Aviation Merit Award for Best Practices in HR and in 2019, immVest International was recognized and awarded 'Best Innovative Company in Malta'. In the past, Roderick has also occupied CEO and Directorship positions with the Government of Malta.

Driven by his vision of continuous improvement and healthy management, for Roderick, all levels of employees are key to the success of his Companies. He travels extensively to different non-European countries to meet investors, government officials, policymakers and other key stakeholders.

Roderick is very passionate about HR and People Matters having spent more than two and half decades in senior HR leadership roles. He is very tech savvy and continues to provide employment advisory to his clients. He earned a Diploma in HR Management and an MSc. in strategic HR from the University of Leicester in the UK. He is also a certified member (Cert.IM) of the renowned Investment Migration Council and the Malta Institute of Management.



David Borg - (Co Founder & COO, BigWig Headhunters and WigWam Recruitment) joins our panel of speakers
Two work passions in life, radio, recruitment. And I have been doing both for more than 20 years. Some would say my mouth is my greatest asset (make of that what you will), I like to think it's my brain.

I'm known for my ability to make people feel comfortable around me. And that's served me well working in industries where it's always about people first.

With almost 20 years of first-hand experience in the executive recruitment scene in London, Frankfurt, Milan and Paris - with a special emphasis on Investment Banking markets, I'm passionate about bringing Maltese businesses that same level of service.

Slick attention to detail, authentic business relationships and real listening skills. BigWig are the team you come to, when you want things done, and done well.